Getaway this Easter | The best camping destinations to take this long weekend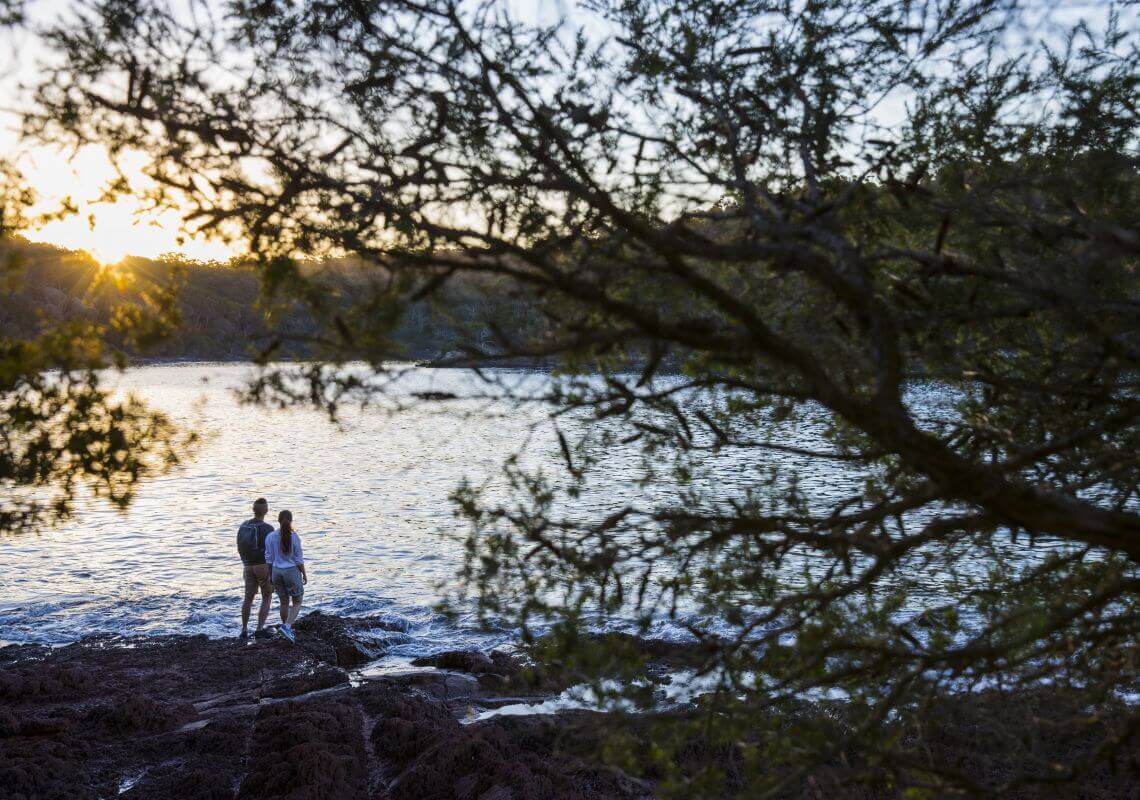 It's been a long time between holidays for everyone. Which puts even more pressure on this coming Easter long weekend, but we got you. Here you'll find the most spectacular Aussie destinations on the Eastern seaboard to escape to this year.
As with any long drive, it's always a good idea to book your car in for a service before you head off, to make sure you hit the road on the most ship-shape wheels you can. 'Cause nothing takes the fun out of a holiday than car trouble...
New South Wales camping destinations
Eden
Sitting within Twofold Bay on the Sapphire Coast, Eden's within easy reach of eight national parks. The area is popular for whale watching and is home to more beaches than you can probably visit over one weekend. Even an extra long one.
Where is Eden? It's a 3-hour drive south of Canberra, 6-hour drive south of Sydney and 6.5-hour drive east of Melbourne.
Blue Mountains
Covered with countless walking tracks for all abilities and dotted with freshwater swimming holes and waterfalls, the Blue Mountains is an easy getaway from the city. It's a 1.5-hour drive west of Sydney (this gets you to the main town of Katoomba), a 3-hour drive southwest of Newcastle and a 3.5-hour drive north of Canberra.
The Hawkesbury
Explore the area's waterways and bushland or just relax by the riverside. Less than an hour north of Sydney and about two hours south of Newcastle, the Hawkesbury is an easy-to-get-to spot surrounded by national parks and dotted with campsites.
Queensland camping destinations
Fraser Island
The world's largest sand island is the perfect place to camp. It's a 1.5-hour journey from Hervey Bay and a 6-hour trip from Brisbane. You'll need to take a 10-minute barge from Inskip Point near Rainbow Beach, a 30-minute journey from River Heads, which is included in the travel times above. The island is limited to 4WD access and the sand tracks throughout it lead to pristine lakes, sand dunes, beaches and cold-water creeks.
Sunshine Coast Hinterland
An easy drive from Brisbane and the Gold Coast, the Sunshine Coast Hinterland is home to the beautiful Glasshouse Mountains and surrounding rainforest. Where is the Sunshine Coast Hinterland? Inland from the Sunshine Coast, which is 1.5 hours north of Brisbane and 2 hours north of the Gold Coast.
Daintree Rainforest
Stay among UNESCO World Heritage rainforests and consider day-tripping out to the Great Barrier Reef, all from base camp, two hours north of Cairns. Being the shoulder season, it should be a bit drier and cooler than going in the heat of summer.
Victoria camping destinations
Great Ocean Road
One of the world's most scenic coastal drives, Great Ocean Road is a must-do for any Australian. Winding coastal roads, iconic surf beaches and inland rainforests are just some of the highlights along the 243km route. The east end of the route begins in Torquay, an hour south of Melbourne, while the west end at Warrnambool begins 6.5 hours east of Adelaide.
Grampians
Teeming with wildlife, wildflowers and waterfalls, the Grampians is a nature lover's paradise, 3 hours north-west of Melbourne and 5 hours south-east of Adelaide. It's named after the set of rocky ridges boasting panoramic views over the surrounding national park.
Lakes Entrance
Where calm lakes meet surf beaches, Lakes Entrance is ideal for water lovers. Lakes and inlets offer kid-friendly swim beaches, while all the waterways offer playgrounds for fishing, waterskiing and surfing.